I got a new Apple Computer and found that its a lot easier to work with pictures. So I thought I'd share some pics.
These were off of my game came last hunting season. I placed a trail camera in some thick woods on my place South of Columbus, TX. These pigs were eating some corn that I spread the night before. Little did they know that I was creeping up the trail with my 45/70 business rifle. This is the picture before the shot: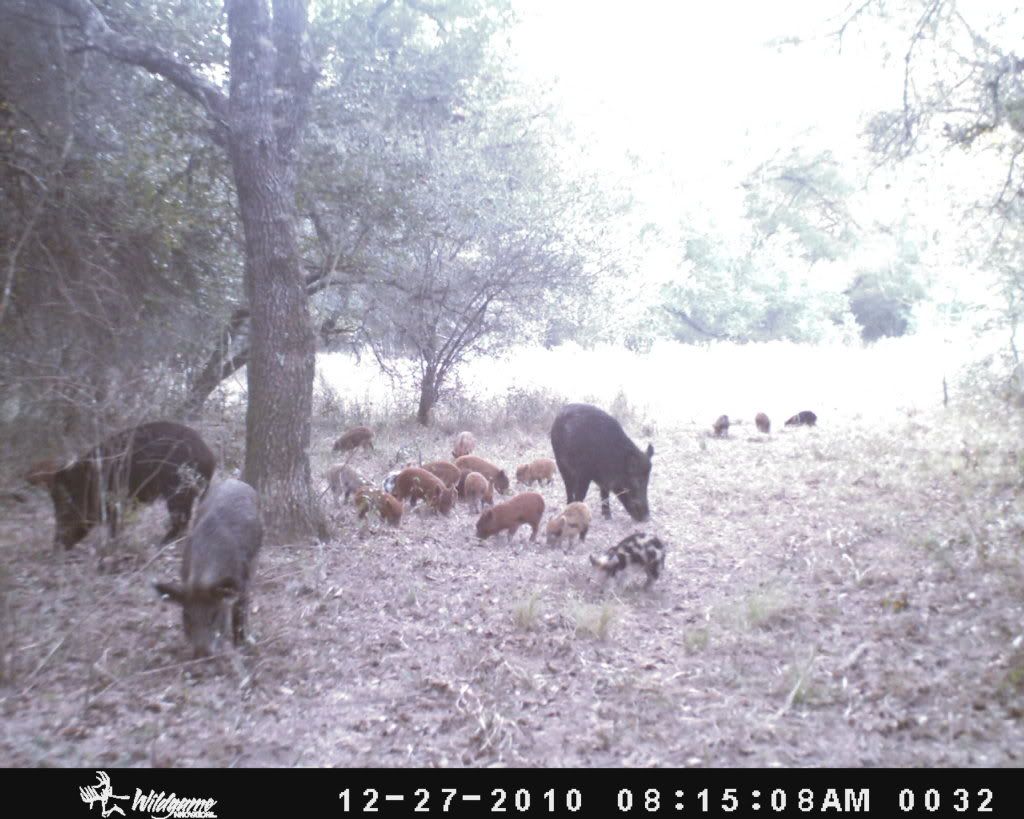 I let the smoke out and of course they scattered. Unfortunately, the reset times on the camera are such that they missed the shot and the scattering of pigs. BUT - look at the tree in front of me directly above the tang of my rifle. You can faintly see a shred on the tree bark that was not there in the previous picture. That shredded bark is from my bullet after it passed completely through one of those pigs. It glanced off of that tree at an angle: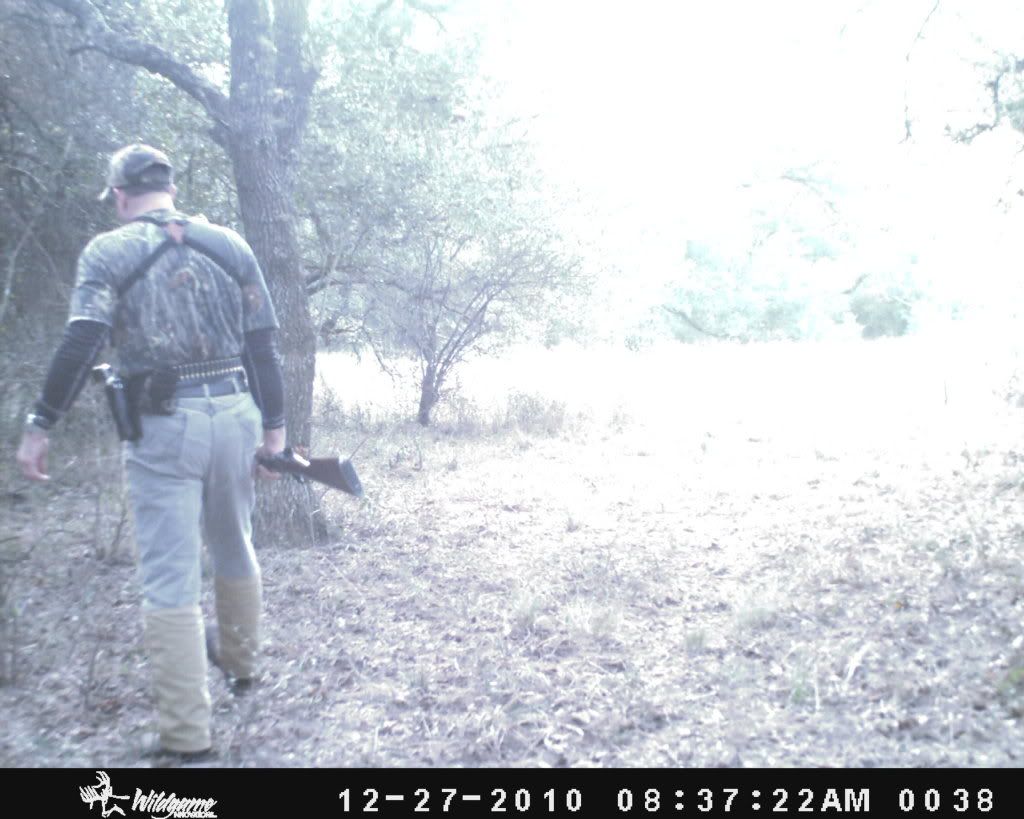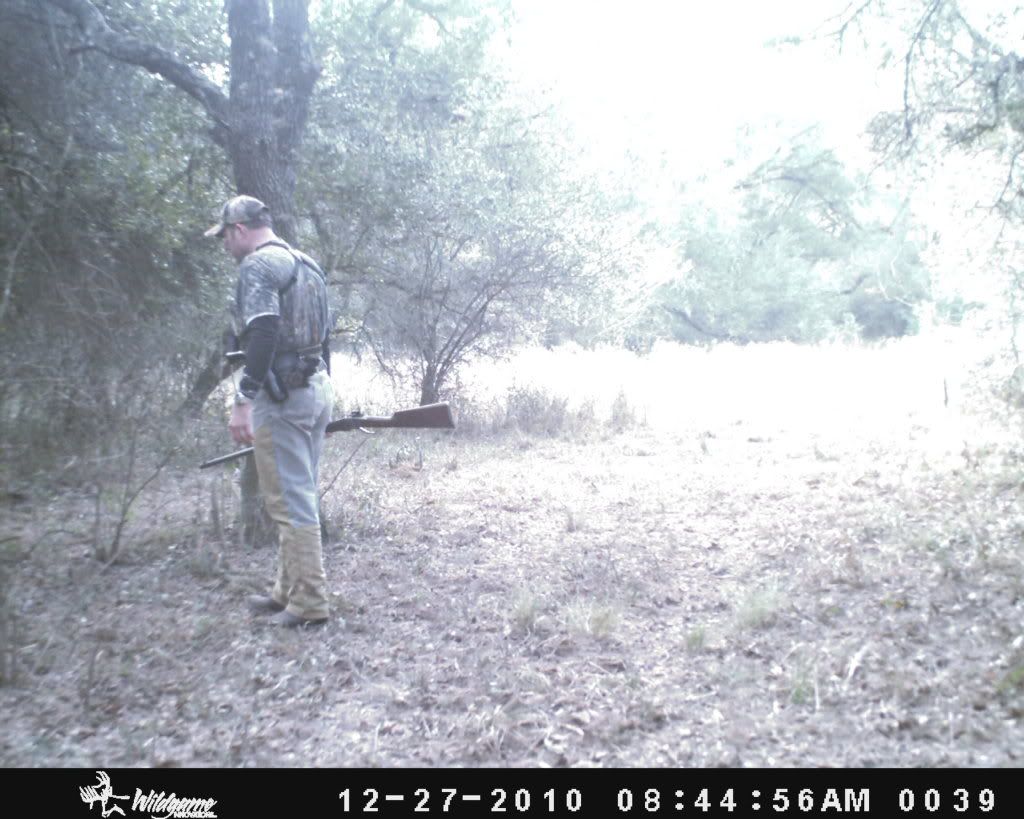 It ran about 45 yards and collapsed: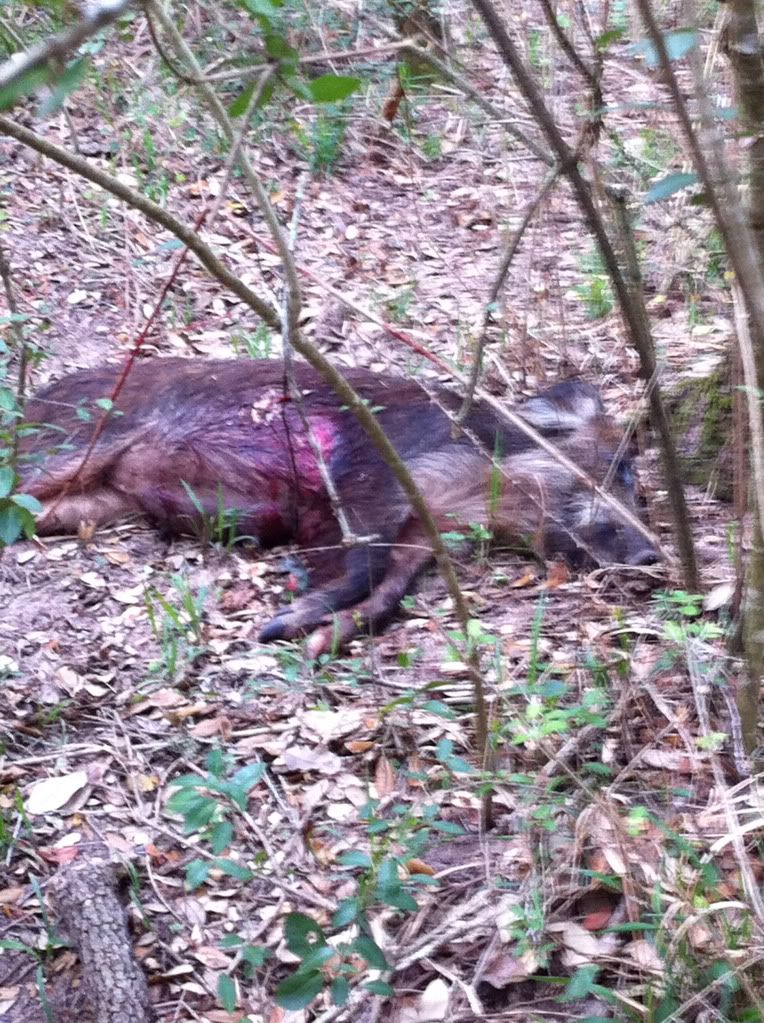 Here are some future hunts on the horizon: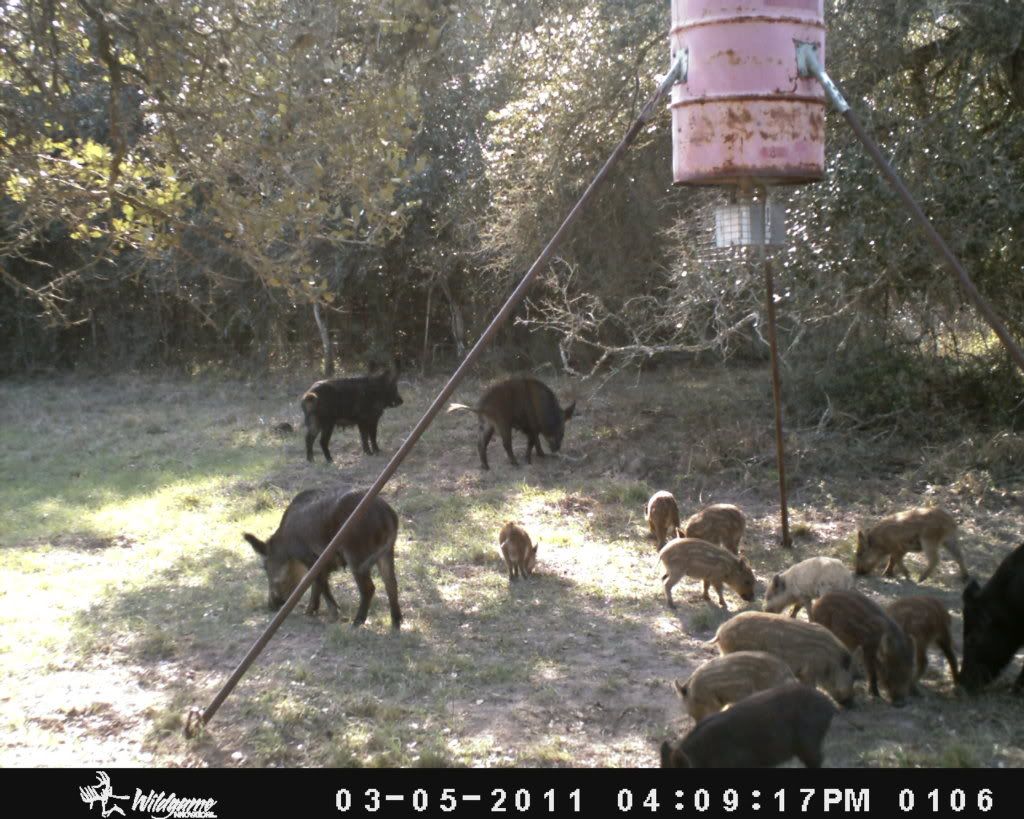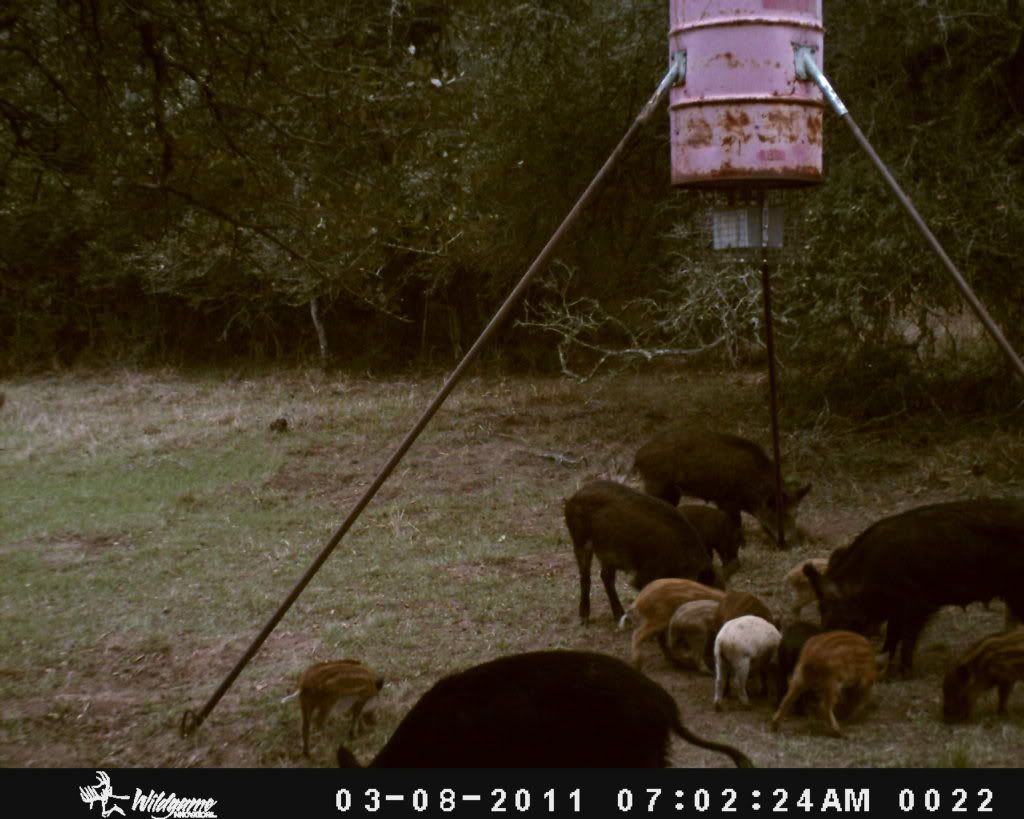 Here's a nice South Texas Buck taken in Southern Atascosa County at a range of 164 yards: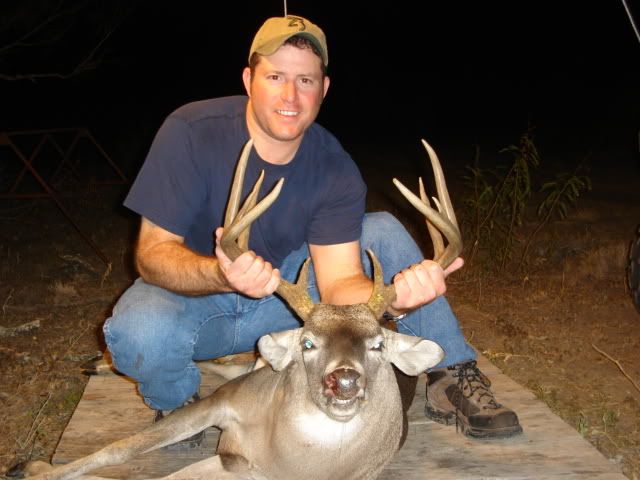 This beast was taken with my Shiloh Hartford 45/70 in South Texas at 130 yards: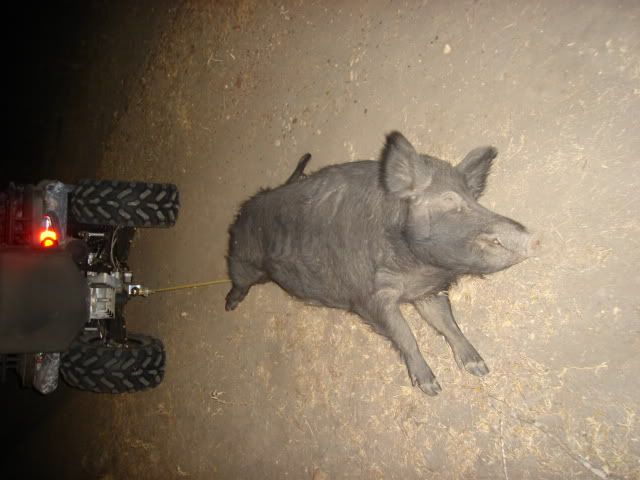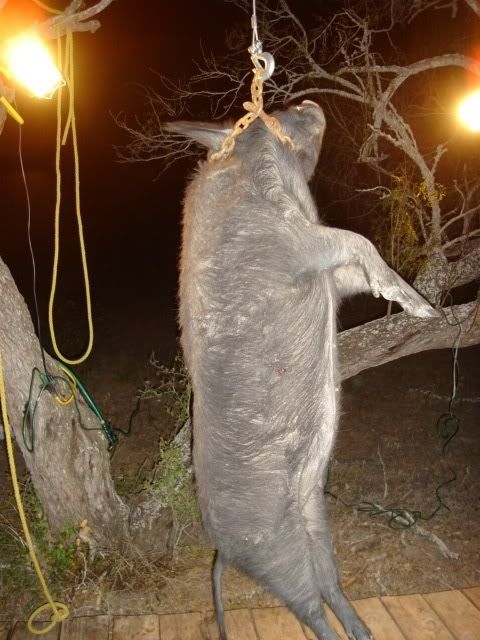 I Just enjoy hunting!