Hunted buffalo in S.D. this week on the 65,000 acre Tripple U ranch NW of Pierre.
I used my Shiloh .44-77 Hartford, 405gr. patched ball, 40-1, 72 gr. 1.5 swiss.
Spent most of the morning looking over different small mixed heards, in fact it took
about an hour of looking around to find where they were. Ended up sitting on a
little ridge above about 30 buffalo, mostly young bulls, which is what I was looking for.
They were all jumbled up for a while but started stringing out some and I picked out a couple of
bulls and waited to shoot which ever one cleared first. Sat for another couple of minutes and
the bigger of the two bulls I was looking at had a younger bull standing directly behind him so I took a
bead on him and waited for about 30 seconds when the younger one took about three steps out of the way
and then I touched her off. The bull turnd around and trotted about ten steps then stopped and stood there for about
5-10 seconds then fell down and that was it. Couldn't shoot him again while he was standing there
because too many other animals were in the way. Range was between 75-100 yards. Bullet passed all
the way through. Had my two boys (6 and 7) with and they had quite an adventure.
Here's some pictures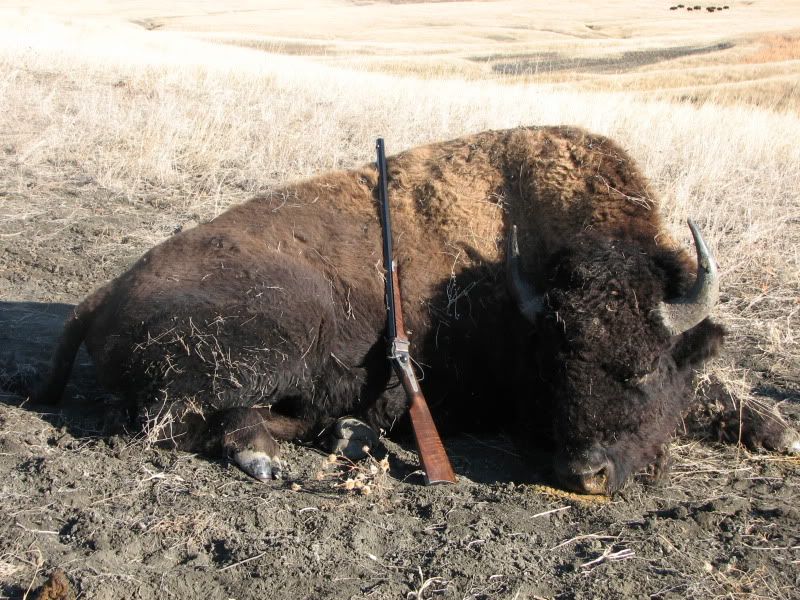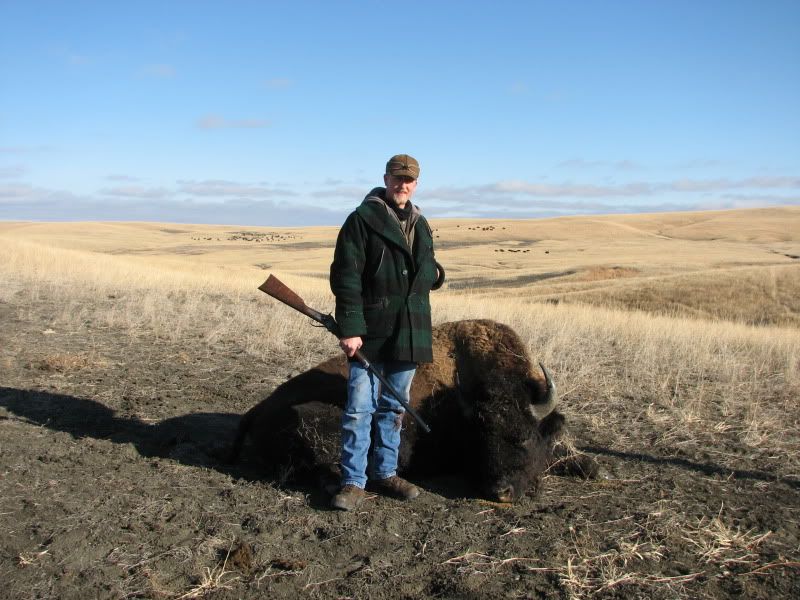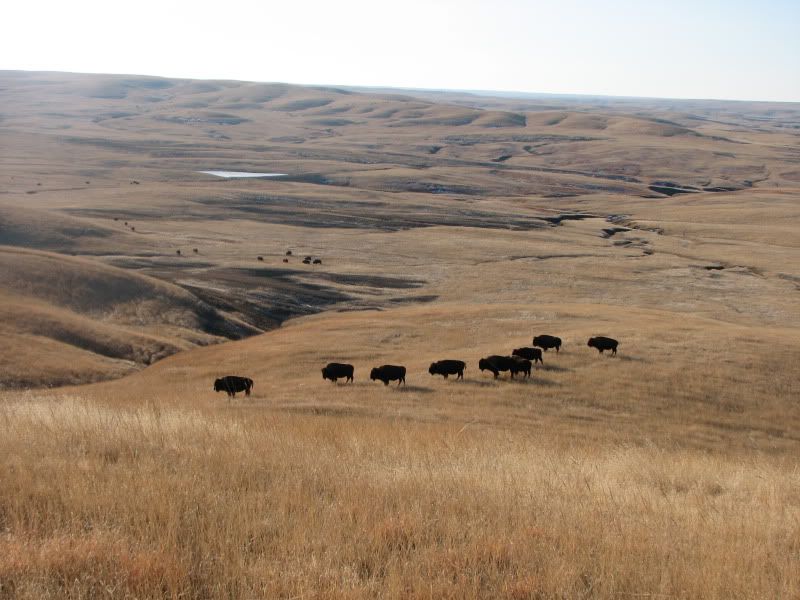 Bullet entry wound into heart
Bullet exit from heart
Bullet used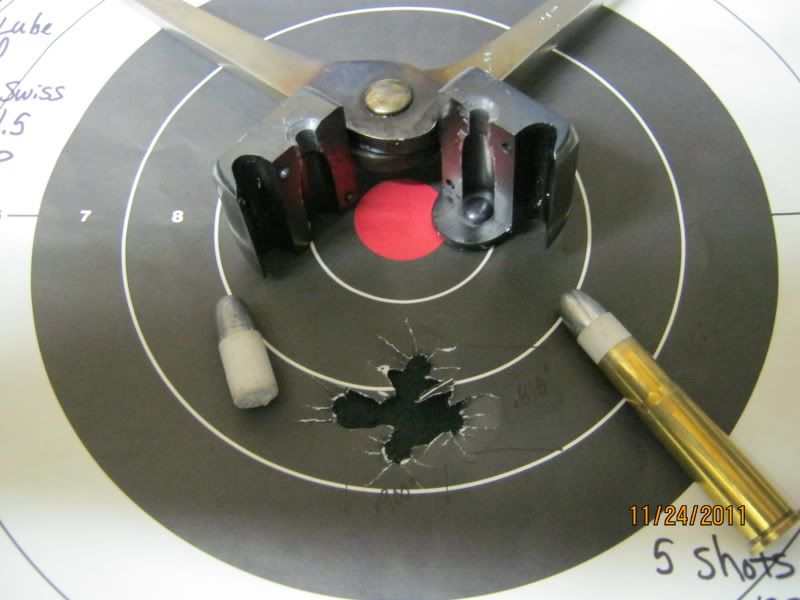 The owner figured the bull was 3 years old and weighed about 1500 lbs. Weighed the
halves on the hook and it came out to a bit over 700 lbs. Going to hang the skull in the
shooting shack and am going to have a robe made out of the hide as he was perfectly prime
and of course have a pile of meat to eat. The tounge is going on the smoker tomarrow.
G. Larson
G. Larson