Here are some more taken by either my Shiloh Hartford .45/70 34" heavy, or my Lonestar Rolling Block in .50/70:
Nice Boar Hog taken at 116 yards by the Hartford. I him him a little low in the chest and he ran almost exactly 100 yards before dropping.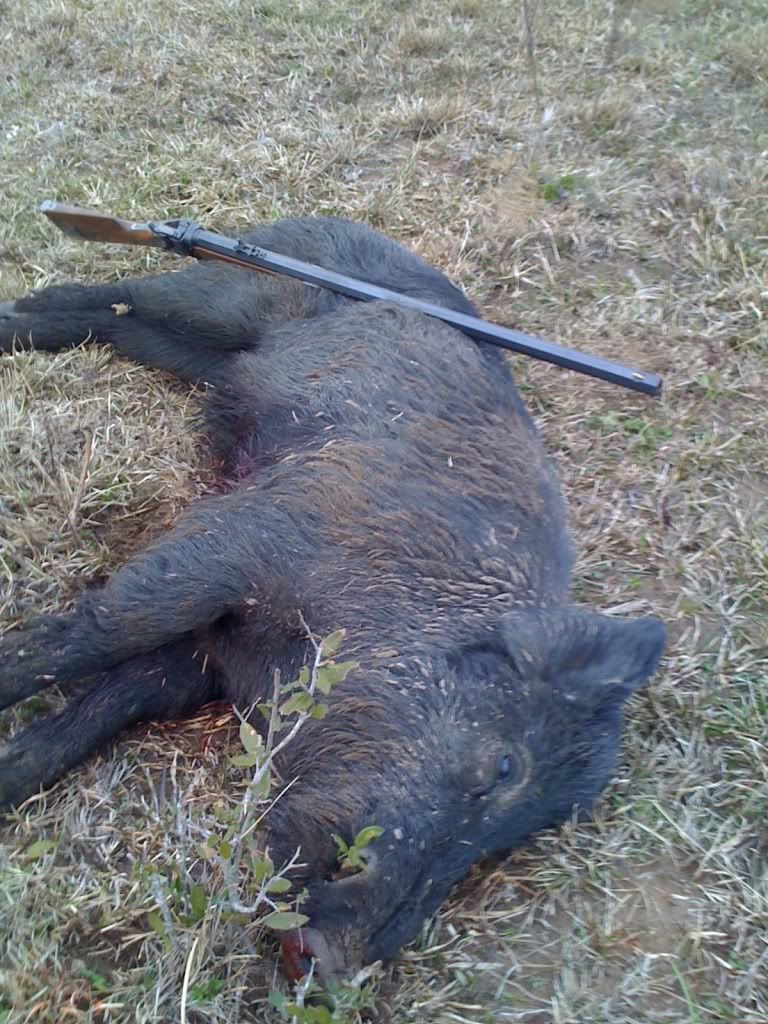 This boar was taken while still hunting. He saw me and busted out of some brush - running from my left to my right at a full clip at about 60 yards. I did not lead him under the excitement, instead I got my sights on his shoulder and fired. As you can see I hit him a little far back due to not leading him - that's the exit wound from the .50 Caliber Flatnose out of the rolling block. He crawled into the brush: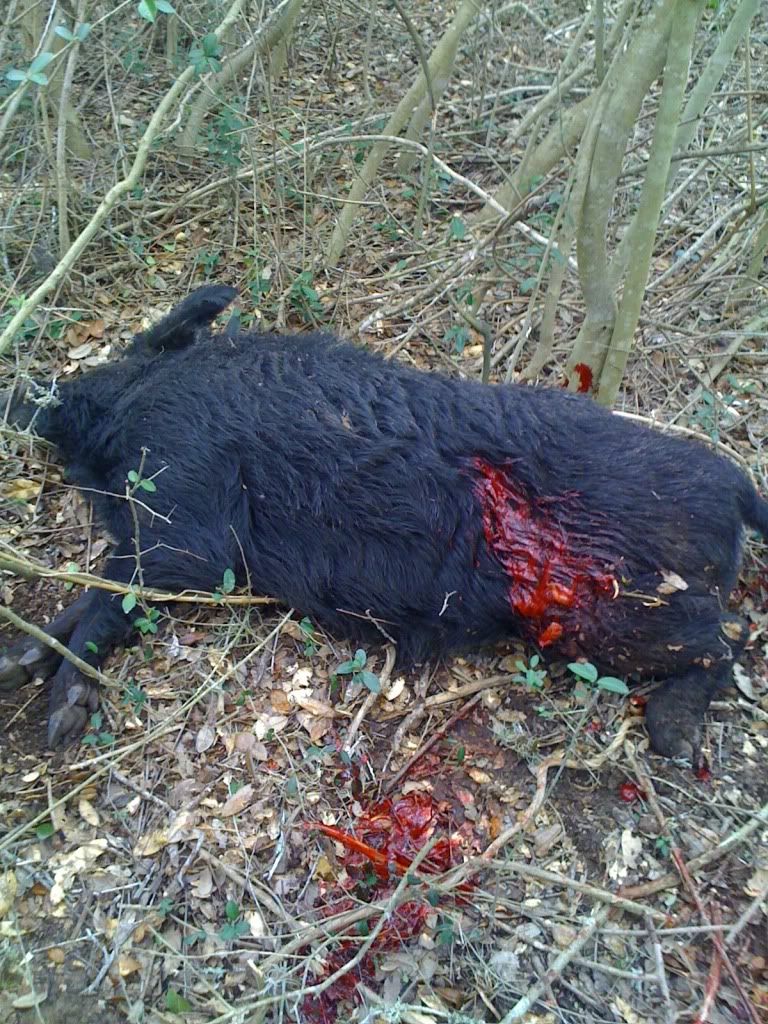 This one was taken by my .50/70 under a feeder while eating corn. He dropped in his tracks. I VIDEO TAPED THE SHOT ON THIS HOG BUT CANNOT FIGURE OUT HOW TO POST THE VIDEO CLIP ON THE SITE. IF YOU SEND ME A PM WITH YOUR EMAIL ADDRESS, I'LL email you the clip. It's awesome and the smacking sound from that .50 caliber bullet is something to hear.
Here are some pics off of my game cam taken on my place from last year. These are going to be future hunts on the horizon: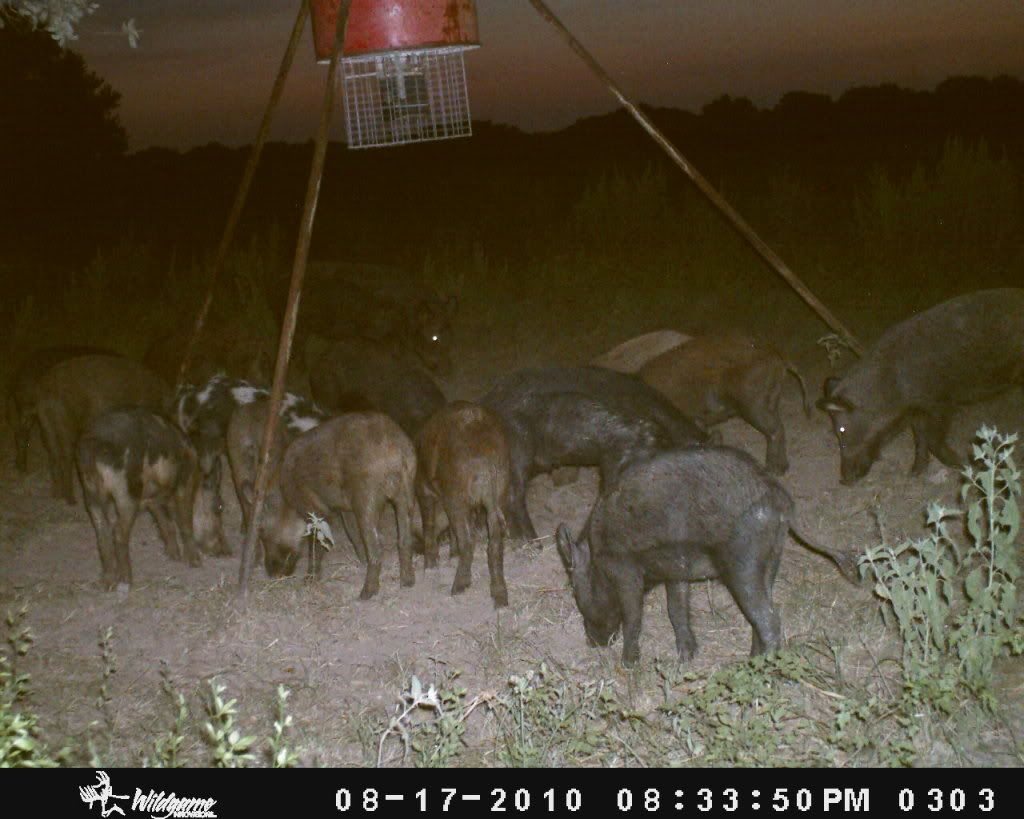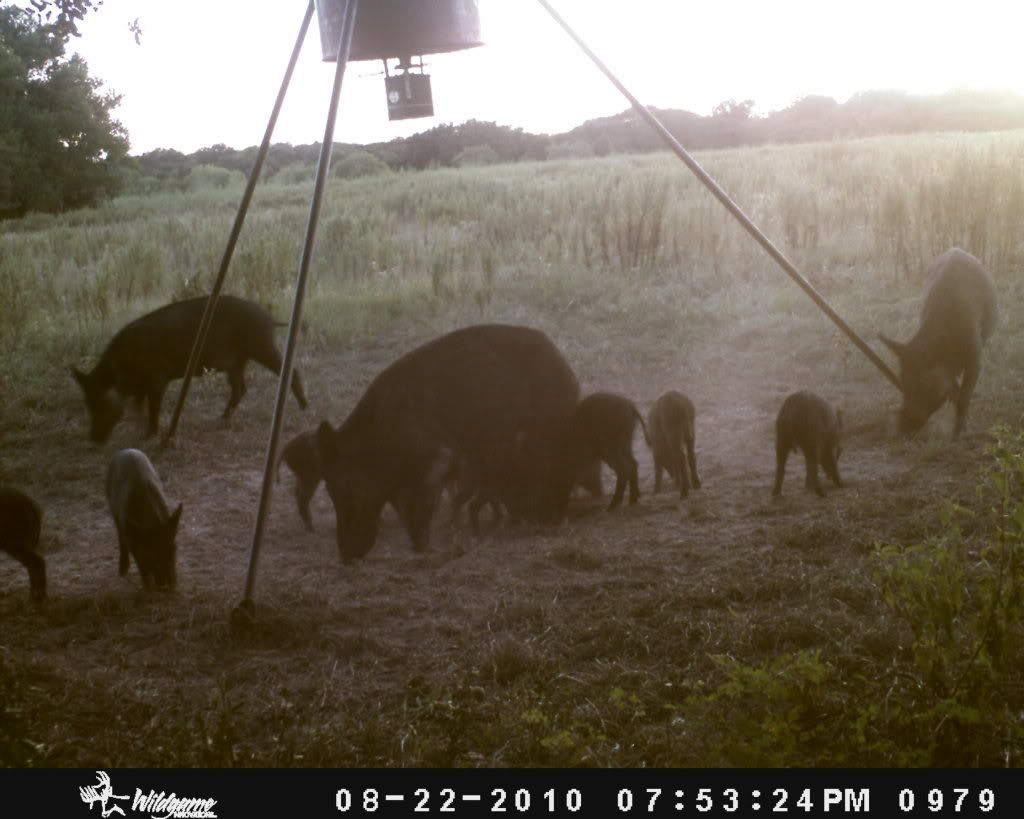 Darryl
Katy, Texas